Notes in the Margin Blog
Getting Out of the House
August 18, 2017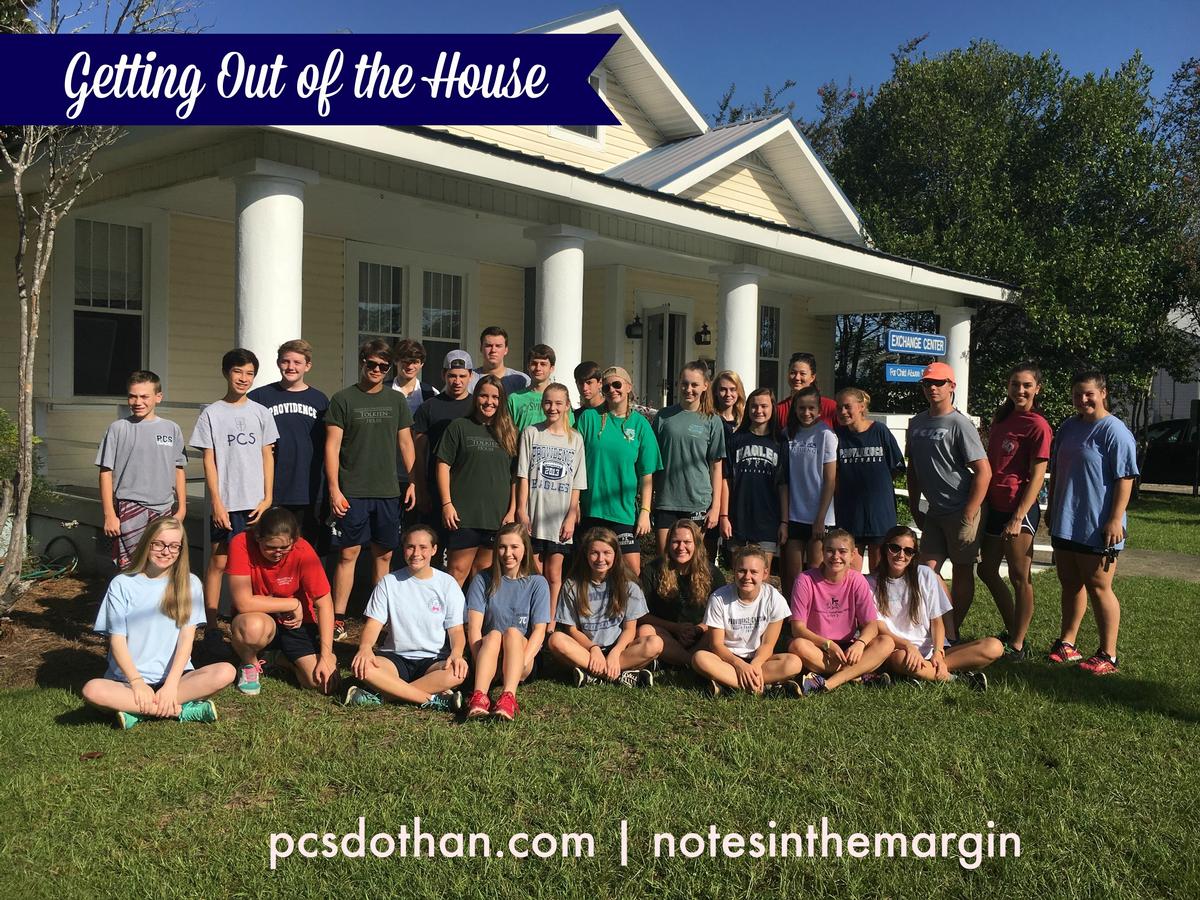 As this is written, all eight of the PCS Houses are spread out across our city doing community service during the school day.
Today is our initial school experience in utilizing the entire day for House community service. Each of the eight houses are in eight different sites working to assist those organizations with the tasks of serving the community.
Why do we do this?
Because in the lives of each of us, the way to focus on others and not our own problems, needs, and worries is by serving others. The cure for entitlement of our own hearts and attitudes is found in serving other people.
The Global Ends statement of our school states:
Christian families of the Wiregrass community who share First Presbyterian Church's vision for classical, Christ-centered education will be impacted and the students will receive an excellent education in a loving atmosphere at an affordable cost that encourages them to be all that God calls them to be so that as graduates they will be equipped to be God-honoring servant-leaders who impact the culture.
To become servant-leaders we must first learn the value of the practice of service. The Lord has called us to serve others, not be served. PCS is practicing that valued attribute today.