Notes in the Margin Blog
Meet Melanie Jones: PCS Third Grade Teacher
February 22, 2017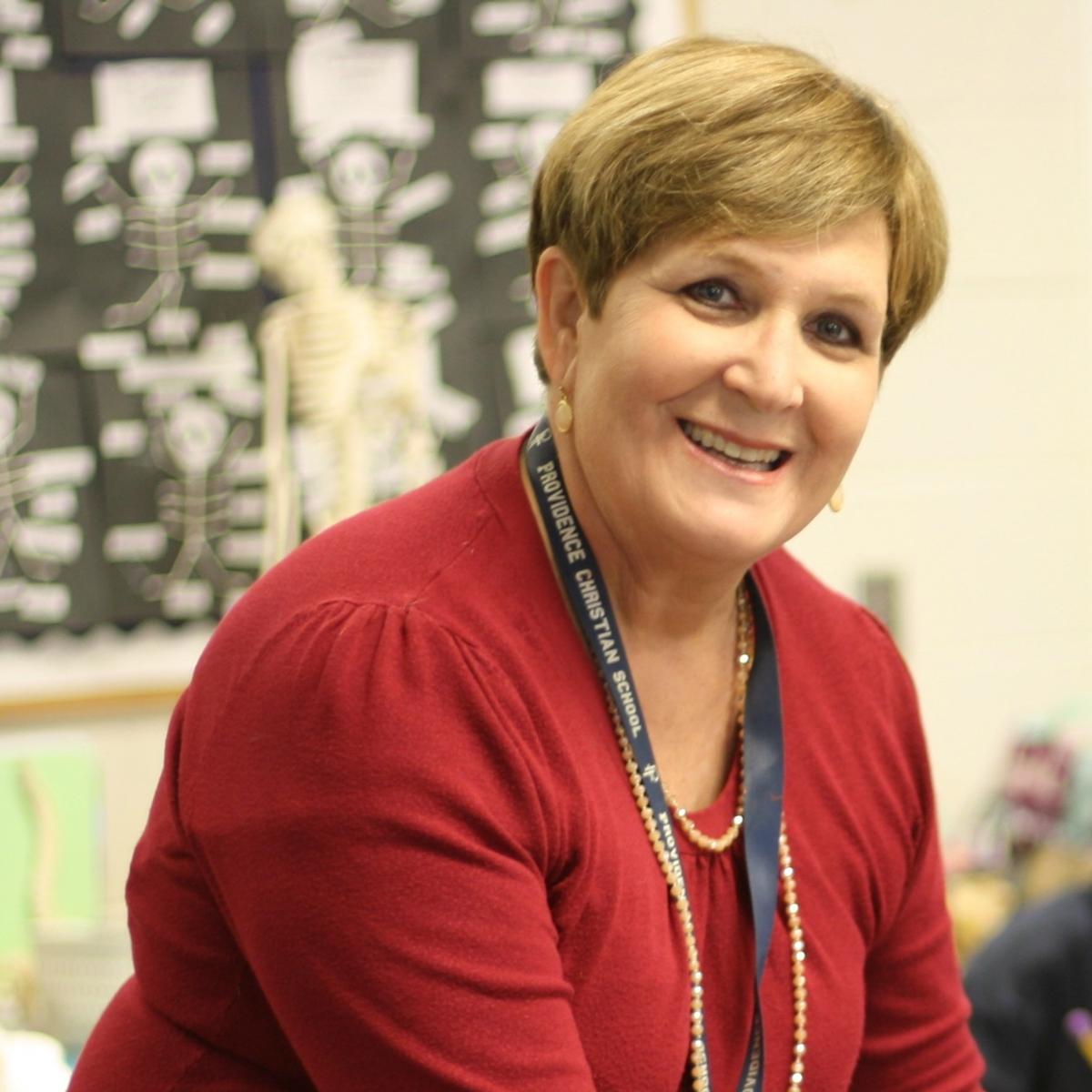 What do you currently teach and what have you taught in the past? This is my fourth wonderful and exciting year of teaching Third Grade at Providence. However, I consider myself a "jack of all grades." Since I have been involved in classical Christian education, I have taught second grade, fourth grade, fifth grade, sixth grade, pre-algebra in seventh grade, and Latin to a host of grades. In addition, I had the opportunity to be the Curriculum Coordinator at Bayshore Christian School in Fairhope, Alabama.
What attracted you to teaching at Providence? In 2011 my family prayed about an opportunity to move back to the Wiregrass Area where I grew up. Finding the right school for our youngest son, who would be entering Seventh Grade, was essential to the decision. We knew of Providence and decided to visit in the spring. From our first visit we were hooked! I was fortunate to secure a position teaching Latin, so my son and I came to school together. I am happy to say that the last six years of commuting from Elba to Dothan each day have been well worth the time and effort and a blessing for our 2017 Providence Graduate.
What inspires you to teach year after year? Quite simply, I am inspired to teach because I am called to teach. From Thomas Merton: "Discovering vocation does not mean scrambling toward some prize just beyond my reach but accepting the treasure of true self I already possess. Vocation does not come from a voice 'out there' calling me to be something I am not. It comes from a voice in here [as a Christian--the Holy Spirit] calling me to be the person I was born to be, to fulfill the original selfhood given me at birth by God."
Have you or do you currently have children at Providence? My son Brian is a senior at Providence this year.
What is something interesting about your family? I met my husband on a Girl Scout Field Trip to New York.
What universities have you attended? University of Alabama, Auburn University, Defense Language Institute, Belhaven College, and Mississippi College
Where have you lived? Fort Benning, Georgia; Fort Sill, Oklahoma; Monterey, California; Colorado Springs, Colorado; Birmingham, Alabama; Annapolis, Maryland; Jacksonville, Florida; Miami, Florida; Germantown, Tennessee; Madison, Mississippi; Daphne, Alabama; and Elba, Alabama
What is an activity you especially enjoy besides teaching? Walking or hiking in God's house with my family and dogs because it energizes my mind and spirit and enlarges my view to look beyond -- up and out, not within.
What is a special memory that you have? Time with my family is always special. However, one especially fun time was hiking with my whole family to the top of the hill on the family farm at dusk, building a fire, and sitting around the campfire telling stories and looking at the stars and finding the different constellations.
Three adjectives you aspire to: A faithful, gracious, and diligent servant of my King.
What is a favorite passage of Scripture or a favorite quote of yours?
Psalm 73:21-26 (ESV)
When my soul was embittered,
when I was pricked in heart,
I was brutish and ignorant;
I was like a beast toward you.
Nevertheless, I am continually with you;
you hold my right hand.
You guide me with your counsel,
and afterward you will receive me to glory.
Whom have I in heaven but you?
And there is nothing on earth that I desire besides you.
My flesh and my heart may fail,
but God is the strength of my heart and my portion forever.