Providence Early Childhood Mission and History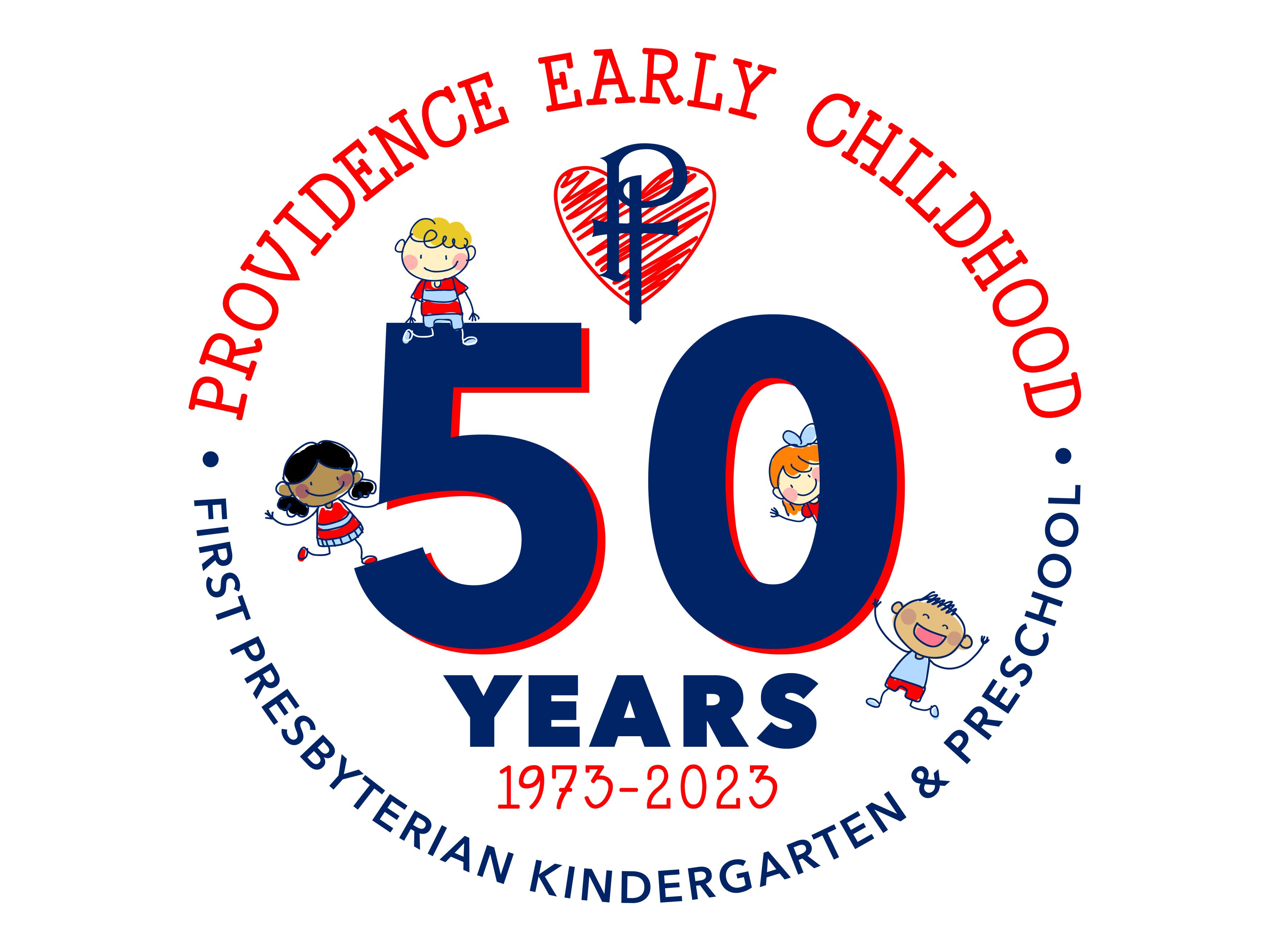 Mission
Our mission is to provide a loving, nurturing environment for preschoolers, preparing them for a joyous journey of learning, and directing them prayerfully toward a life firmly rooted and established in a saving knowledge of Jesus Christ and His unfailing love.
History
At a stated First Presbyterian Church session meeting on April 16, 1973, a motion was made to establish a nursery school for three and four year olds. The motion was approved, and thus began a program which has developed into the thriving educational ministry that we know today, serving families from all over our community. The preschool opened in the fall of 1973. Preschool directors and leadership in early years included Liz Caro, Sandi Bilbee, Dot Brown, and Marion Loftin.
A childcare program was approved in 1984, and opened in January of 1985, to function as a support to the childcare needs of the preschool teachers, and as an outreach to the church and community needs for full time childcare.
There was great excitement in 1992 when a groundbreaking took place for a building to house the preschool ministry, as growing enrollment--a wonderful problem--had created a pressing need. The new building allowed preschool classrooms to relocate, thereby leaving much-needed space in the main church building for the church nursery programs and childcare program. Preschool classes relocated to the new facility in the fall of 1992 under the leadership of Director Libby Lee.
In 1996, the children's programs of First Presbyterian Church had grown so that it became desirable to hire separate directors for the various ministries. The First Presbyterian Children's Ministry was placed under the direction of Lesa Willard to oversee the various church-related children's ministries, along with the Mother's Morning Out ministry. Currently, Amanda McClintock and Gail Pickett serve as Co-Directors of the First Presbyterian Children's Ministry, along with Lisa Hogg, who coordinates the Little Lambs (MMO) program.
A separate board was designated as the First Presbyterian Early Childhood Community Ministries to oversee the Preschool and Childcare programs. After having taught in the preschool program for eight years and at Providence Christian School in its inaugural year, Bonnie Wright returned to the preschool as director in the summer of 1996.
Over time, the church began to prayerfully consider a desire expressed by many preschool families: to have school for older students which combined the biblical worldview and academic excellence their children experienced during the preschool years. In September of 1995 the church founded yet another educational ministry for our community, and Providence Christian School opened its doors with 56 students at a new campus located on Murphy Mill Road. Since that time, Providence has grown to serve 600+ students in grades 1 -12, and works alongside the preschool, providing a seamless transition into a full classical, Christian curriculum based upon the Trivium. Because of this relationship, students have the benefit of learning from age three to early adulthood in an educational environment where all subjects are taught from a biblical perspective, and young hearts and minds are prepared for the most challenging and varied of callings in the collegiate, post-graduate and professional world.
Providence Early Childhood Ministries
3012 West Main Street
Dothan, AL 36305
(334) 793-6283