Preschool and Early Childhood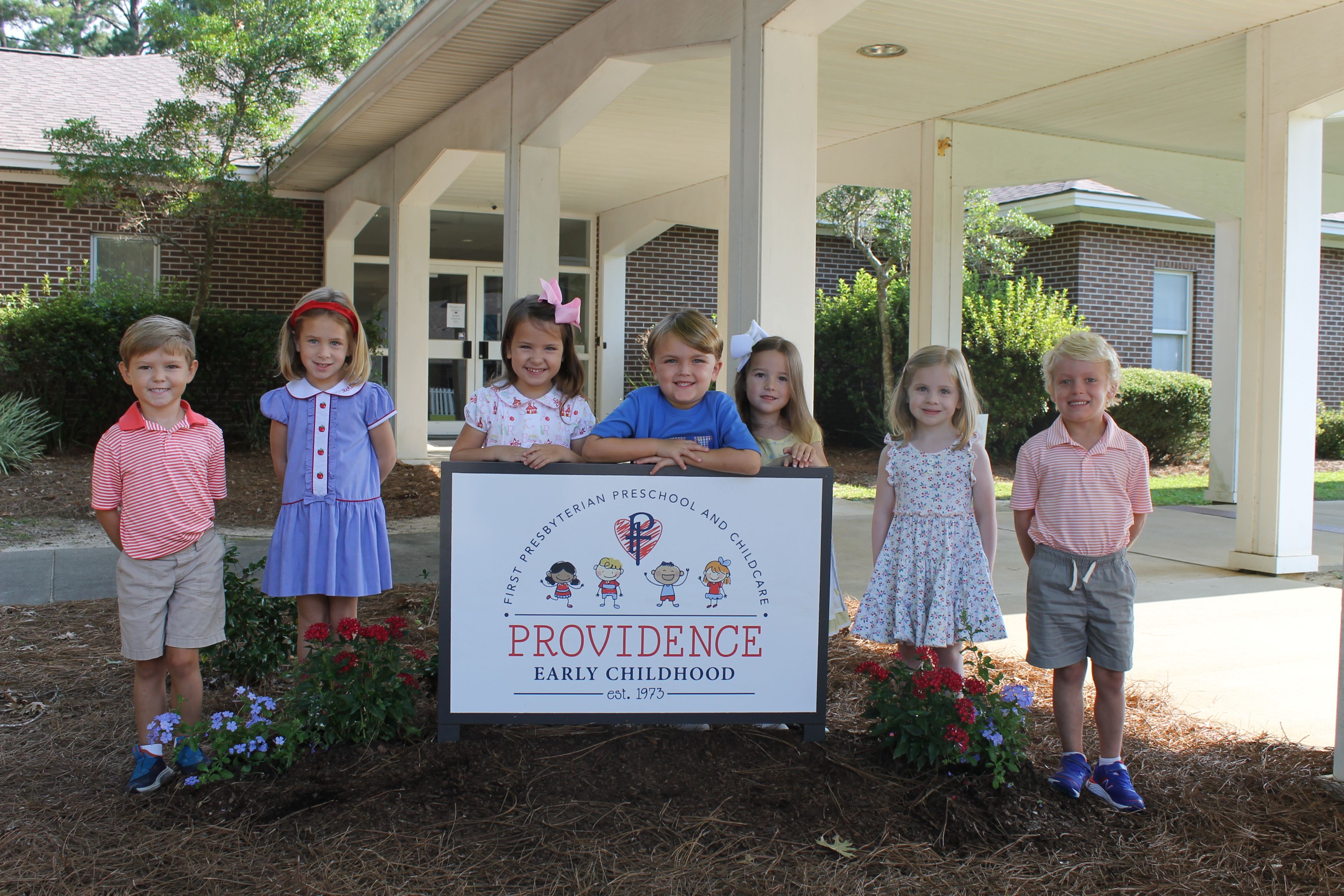 Preschool - Providence Early Childhood
The vision for Providence Christian School was inspired in part by the success of another ministry of Dothan's First Presbyterian Church--Providence Early Childhood Ministries
Providence Early Childhood Ministries (formerly known as First Presbyterian Preschool) was established in 1973 as an educational service to our covenant and community children, and is open to families who desire for their children a quality education from a Christian worldview.
Providence has grown, the two schools have enjoyed a wonderful relationship, with a large number of preschool families choosing to attend Providence in an effort to continue the quality, biblically-based education their children have experienced in the preschool years.
Children can attend Providence Early Childhood Preschool for K-3, K-4, and Kindergarten.
PEC will begin taking applications for the following school year each February. For more information about enrolling in preschool, please visit our admission page. To visit the preschool campus or for more information about the preschool please contact:
Bonnie Wright,
Early Childhood Director, Preschool & Childcare
(334) 793-6283 (morning hours)
BWright@prov-ec.com