House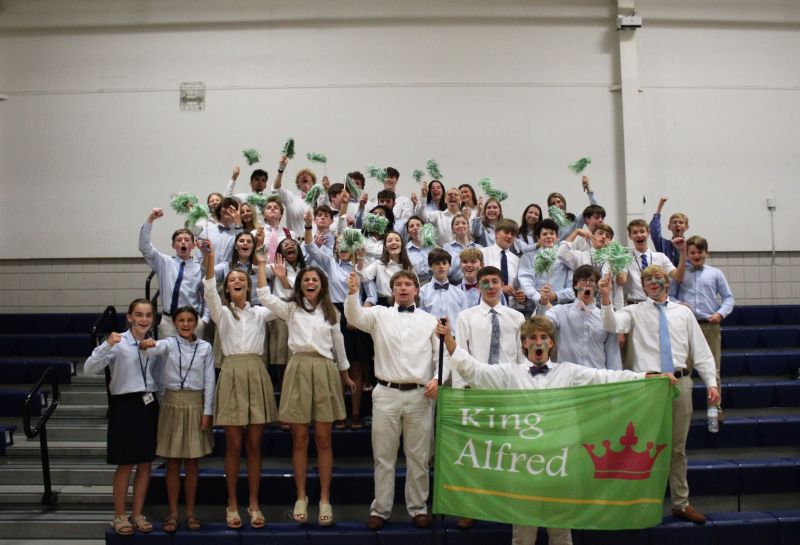 In 2015, Providence rolled out a new program for 7th through 12th grade student life: our House System. Lead by our House Governor Casey Smith and our Rhetoric Prinipcal Mark Wright, students from every grade were selected for induction into one of our houses and evenly distributed across all eight houses. The houses are as follows: The House of King Alfred, Lewis House, The House of Saint Augustine, The House of Saint George, Schaeffer House, Tolkien House, Wilberforce House, and Wycliffe House. Each week before Exordium (our assembly time), Houses gather to have their weekly house meetings. Every House is comprised of two or three student leaders who make our Logic and Rhetoric School Student Leadership Council.
We launched the House System:
to provide a platform for mentoring student leadership in the Logic and Rhetoric School;
to allow for older students to mentor younger students (which is happening very intentionally now);
to have a more deliberate and expansive approach to student government (through our House officers and our student-led House meetings);
to host competitive events (tournament) and group service projects (outreach) that encourage community and lift up people at PCS and around the Wiregrass;
to give faculty an opportunity, in addition to their classrooms and their co-curricular activities, to get to know different students in different contexts in a different way;
and to promote a healthy loyalty between students, between students and their Houses, and ultimately between students and PCS (and PCS's Vision and Mission) by identifying with their House namesakes (Wilberforce, King Alfred, Schaeffer, etc.), their House lineage and House rituals, and their House servant-leaders and faculty representation.
We want every student in grades 7th through 12th to know that they are known, and House is a very effective way to orchestrate school community to nurture healthy and accountable community.