Notes in the Margin Blog
Thinking Things Together
November 20, 2016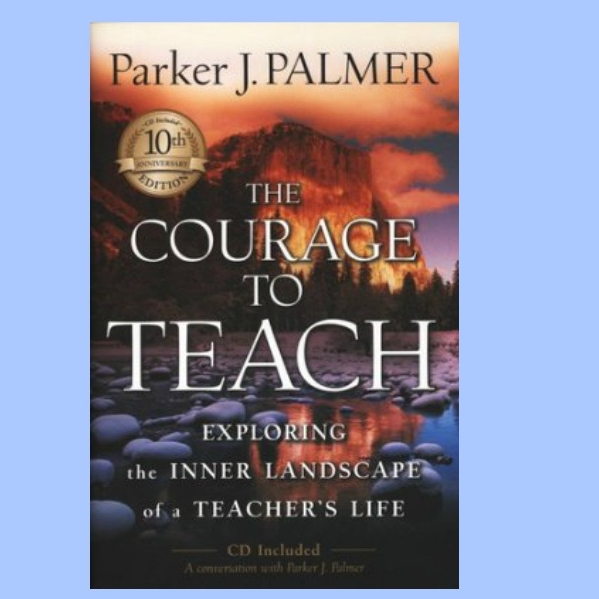 {written by Jason Smith}
A really phenomenal book about teaching and learning is Parker Palmer's The Courage to Teach. It is replete with wisdom about life and learning. One of its themes is Palmer's passion to discover and help others uncover how life is connected and whole. He believes that we live lives that are too often fragmentary and divided, resulting in "broken paradoxes" and leading us to arrive at false conclusions and unhealthy practices. For example, he argues that key divisive paradigms govern our lives, including the following: head vs. heart, facts vs. feelings, theory vs. practice, and teaching vs. learning. And it is this brokenness that plagues our communities and leads us to poor thinking and poor practice in many fields of study and in our public and private lives.
At a classical Christian school like Providence, this is a theme we hold dear. Healing this brokenness in understanding is important to us because it is at the heart of a Christian understanding of what it means to be fallible human beings who, redeemed by the Savior, may know truth and embrace what is beautiful and good.
The Apostle Paul makes reference to as much in his letter to the Colossians:
"For I want you to know how great a struggle I have for you and for those at Laodicea and for all who have not seen me face to face, that their hearts may be encouraged, being knit together in love, to reach all the riches of full assurance of understanding and the knowledge of God's mystery, which is Christ, in whom are hidden all the treasures of wisdom and knowledge." (Colossians 2:1-3)
In Christ are hidden all the treasures of wisdom and knowledge. Wow. Eleven words that change everything, especially our educational pursuits.
This means that the grammar (the naming), the logic (the reasoning), and the rhetoric (the expression) of every discipline finds their origin, finds their foundation, in Jesus Christ -- the Logos. Therefore, in a very real sense, the work of a classical Christian teacher and student is to acknowledge this interconnectivity between all learning and to realize that when we "think things together" we are working towards the heart of our Lord's prayer to live, now, the reality of the Kingdom on earth as it is in Heaven.
We were designed to live whole, healthy lives intellectually, spiritually, emotionally, and physically: not compartmentalized lives blinded to God's gracious thumbprint permeating everything. A Christ-centered classroom, through the work of the Holy Spirit and the means of prayer and faithful labor, invites students (and teachers) into the process of implementing the tools of learning to experience the grace of great things (another one of Parker's phrases).
We are doing it wrong at Providence if we are not seeing Jesus in math. Jesus in literature. Jesus in our writing. Jesus in science. And Jesus in history. Every time a group of students has an "Ah ha!" moment and is bowled over by the perfection of a mathematical formula, the intricacy of God's universe, or the breathtaking beauty of a metaphor, they are encountering what is true, beautiful, and good in that discipline, or, in other words, the Logos, the wisdom of all creation -- Jesus Christ.
At PCS we are blessed to have teachers committed to designing lessons that integrate Scripture, connect ideas and questions across the curriculum, and seek to lead students to transfer and apply learning to real-world situations. Our teachers study, discuss, and practice methods that encourage and facilitate the tools of learning (grammar, rhetoric, logic, imitation, presentation, service, leadership, collaboration, etc.) so that our students become active participants in the Great Conversation, finding their voices, developing a theological view of all the subjects, and thinking things together: Thinking God's thoughts after Him in every academic and co-curricular sphere.
With three children currently at Providence, a 3rd grader, a 7th grader, and a 9th grader, I can personally attest to the power of the Christian and classical methodology. Consistently, in age-appropriate discussions, I hear William, Lydia, and Evelyn using the tools of learning to identify and name the world; to analyze and understand its complexity; and to actively work toward putting it back together again, living out their calling as Christian scholars and servant-leaders. The worth of such an education is immeasurable, and I am so grateful, even amid the trials and setbacks, to be on the journey pursuing teaching and learning that is counter-cultural, inspirational, life-changing, and life-long.