SHINE Night of Worship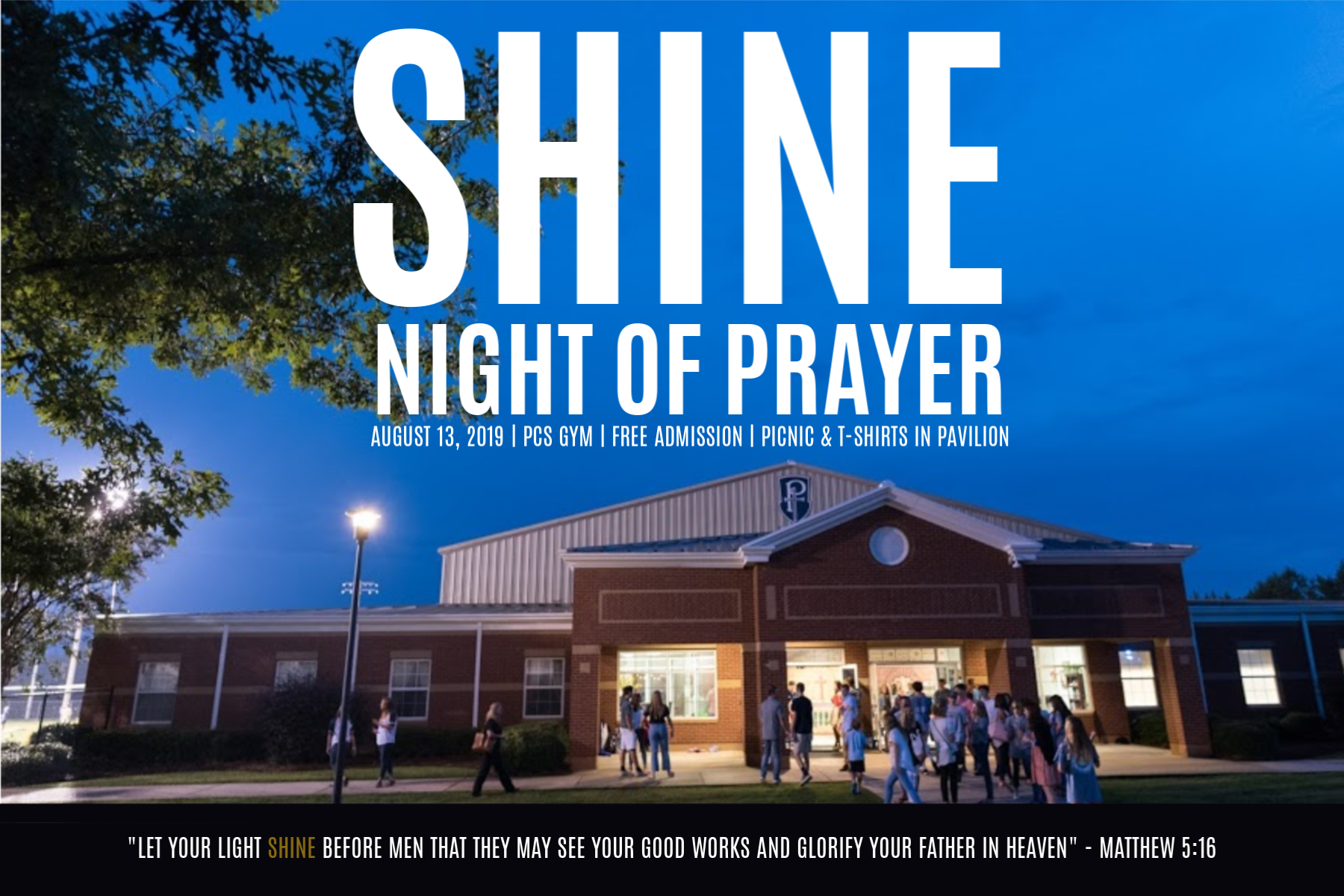 Join us on Tuesday, August 13 for SHINE, our back to school night of worship for PCS and PEC families. SHINE will begin at 5:00 p.m. with t-shirts and food for sale in the Pavilion and then corporate worship will start at 6 p.m. in the PCS gym.
You may bring your own picnic dinner if you choose, but the senior class will offer concessions at the pavilion beginning at 5:00 pm as a fundraiser for the 2019 Senior Mission Trip. Please fill out the food order form below by Friday, August 9th, so that we will have an idea of how much food to have on hand for purchase. Checks can be mailed to PCS or sent with your child on the first day of school. For orders purchased with credit cards before the event, please call 334-702-8933. Orders can be picked up in the PCS Pavilion before 6:00 p.m. We will also have credit card stations set up for payment at that time.
We look forward to starting the school year in prayer and worship with our PCS family!